Essex Wheel Refurbishment
We can transform your car overnight…
But we don't do a quick 'touch up' from the back of a van…
At Essex Wheel Refurbishment (Paint it UK Ltd) we don't compromise on quality. We take care in our preparation to ensure your refurbished wheels will last and look as good as they would from the factory when new.
At Essex Wheel Refurbishment, your wheels are in good hands. If they have been kerbed, are in a bad way from corrosion or you just want a colour change we will give them the TLC they need in our purpose built workshop. We chemically strip, shot blast and powder coat your wheels inside and out back to the manufacturer's original finish – this is the closest you will get to new alloy wheels.
We have built a reputation based on affordable, high-quality work, friendly and knowledgeable staff and fast turnaround time; allowing customers to have their pride and joy back on the road within 48 hours in most cases.
To get your perfect finish, we invite you to choose from our colour swatch library which includes many silvers, anthracite / graphite greys, golds, shadow chrome, high power silver and even mirror chrome.
Call us on 01277 634968 for more information, prices and bookings.
Transformations
Our gallery speaks for itself – slide to see the before and after transformations.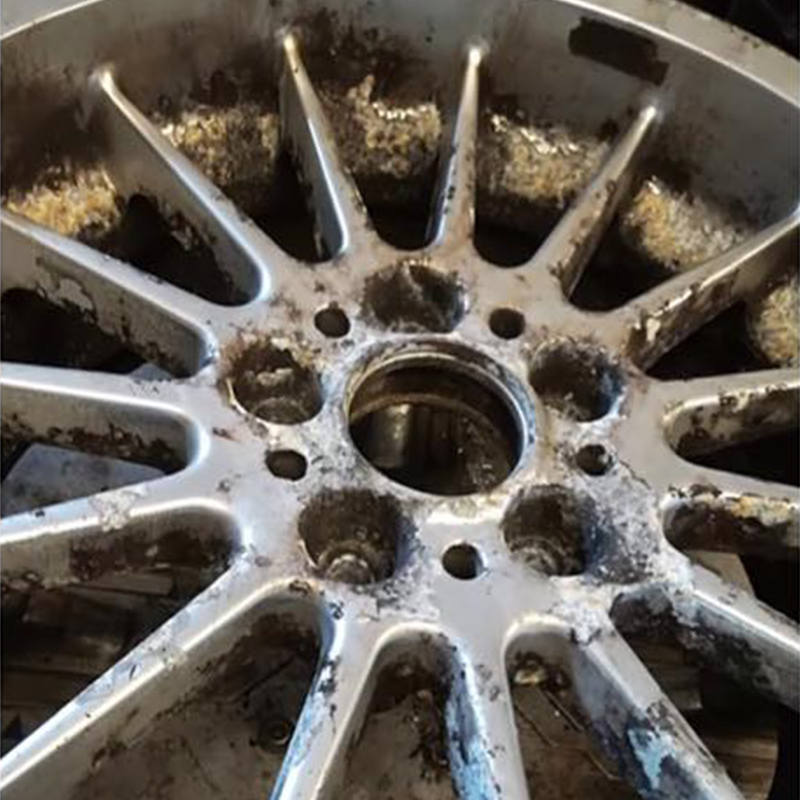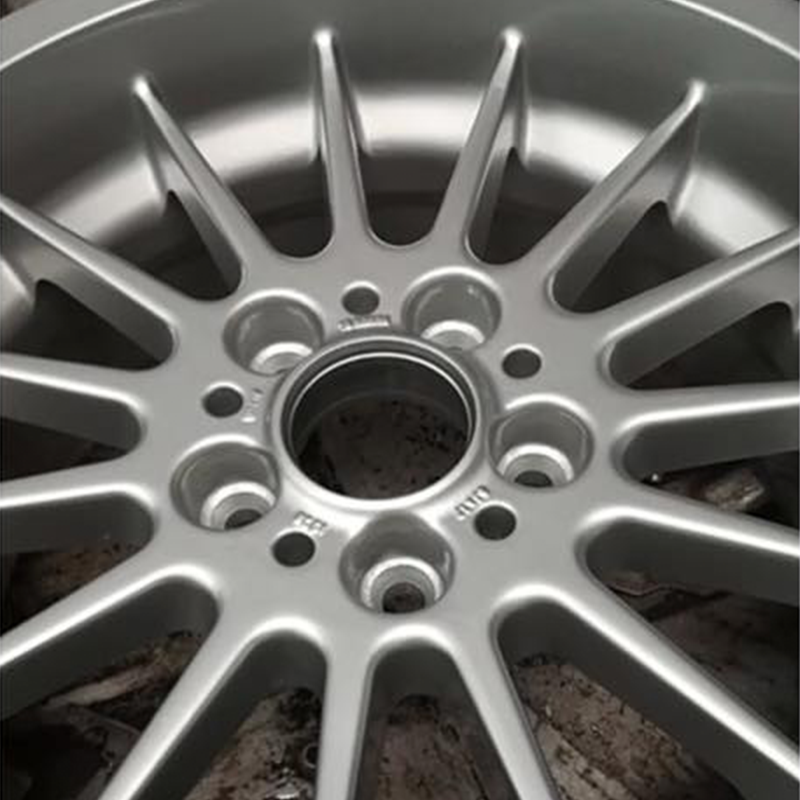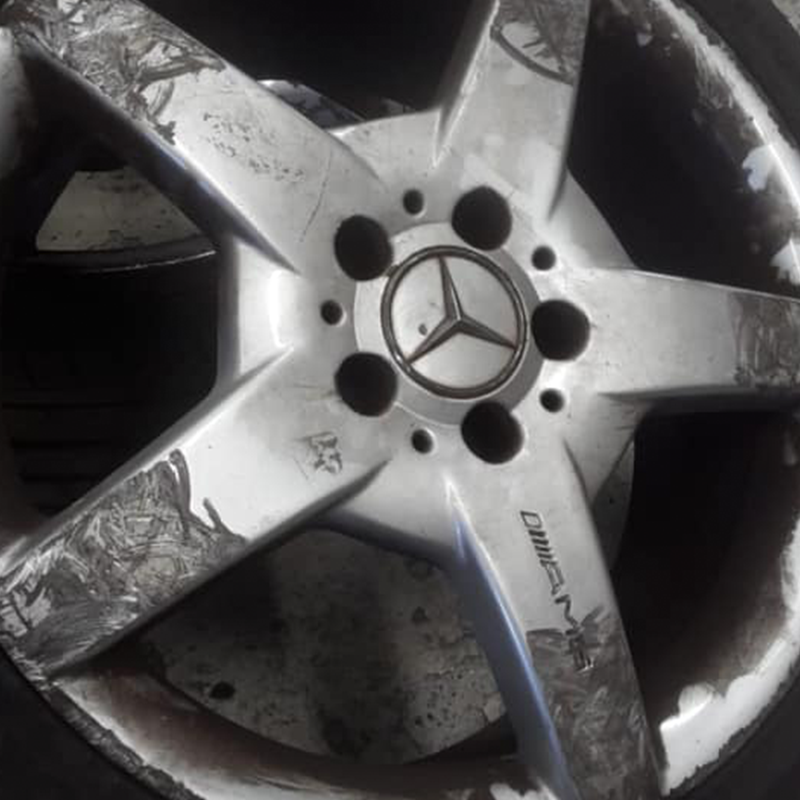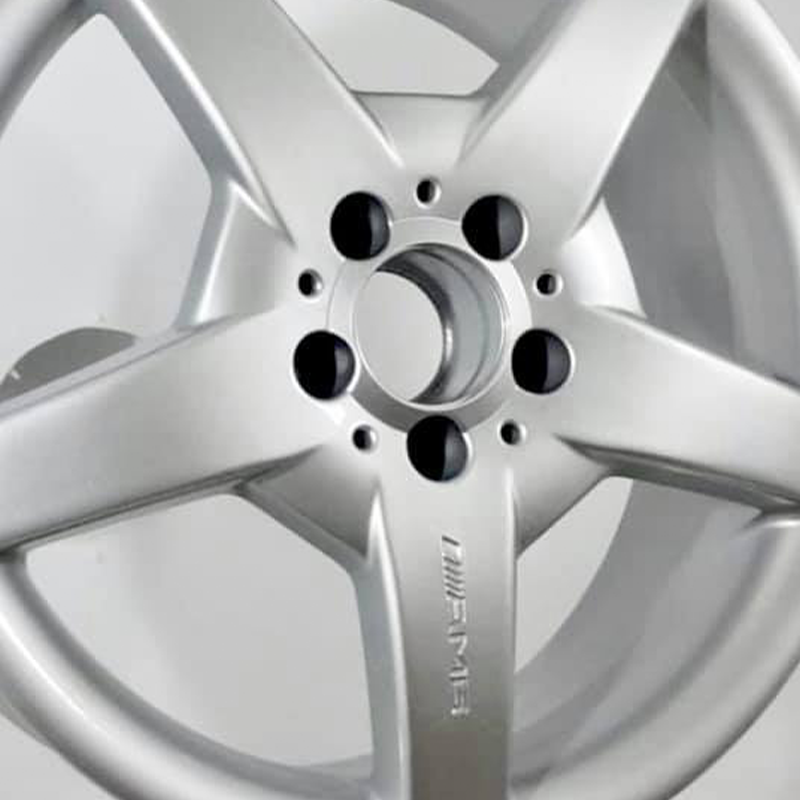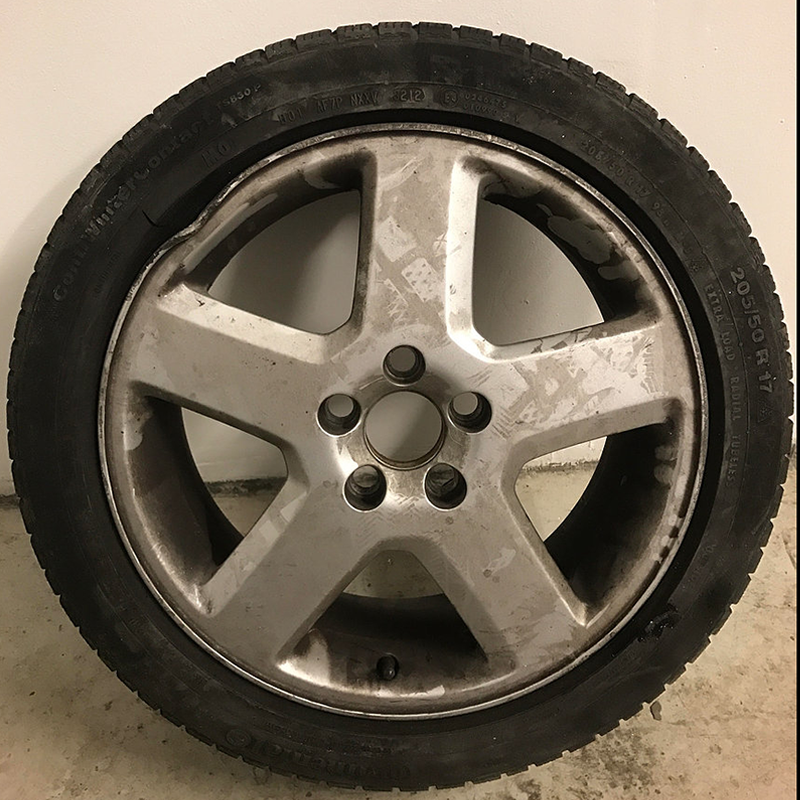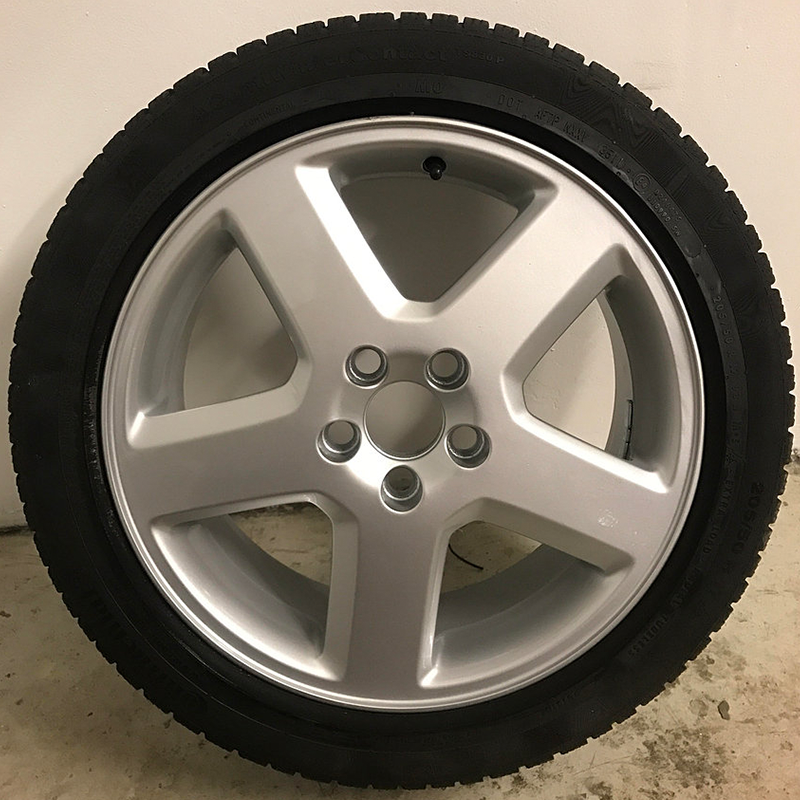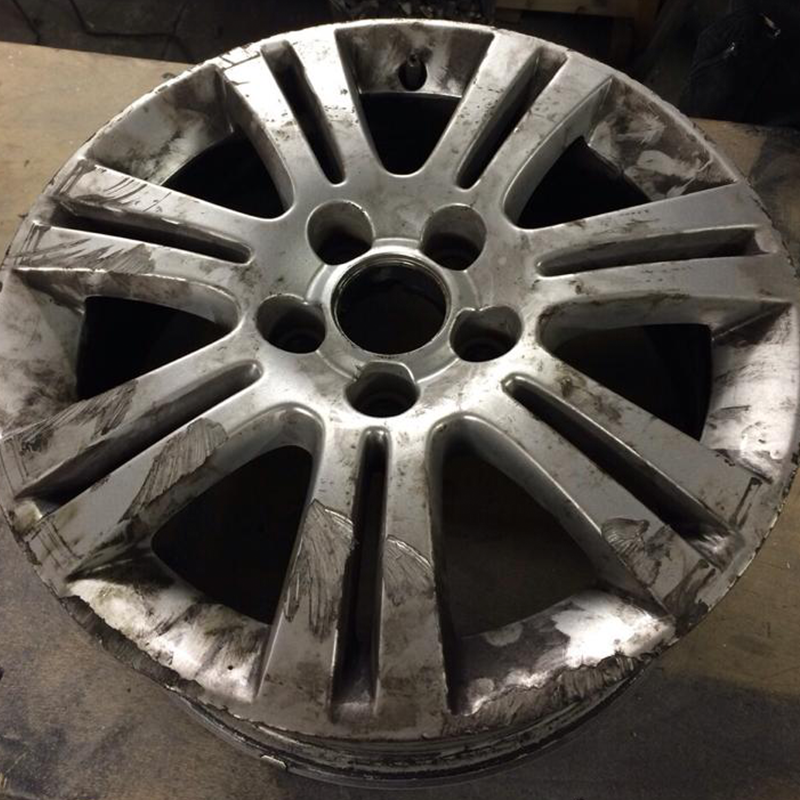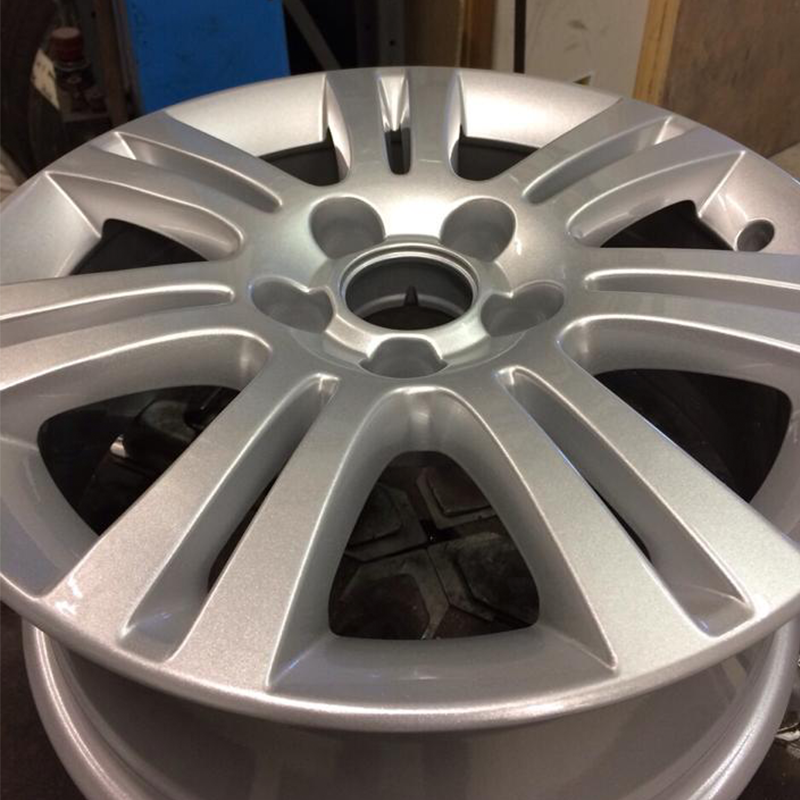 We are specialists in high quality factory finish alloy wheel refurbishment and repair for cars and motorcycles.
If your wheels are in need of attention, you've come to the right place. We repair, refurbish, straighten, spray, cut, coat and weld to get your wheels looking as good as new.
Call: 01277 634968 for more information, prices and bookings
Email:
[email protected]
Visit: Unit 13 Ardley Works, London Road, Billericay, Essex CM12 9HP
We've been in the business a while and know our onions. We also love what we do...
Experienced technicians
Established in 2004 we have over 15 years experience within the wheel refurbishment industry. We are specialists in high quality factory finish alloy wheel refurbishment and repair for cars and motorcycles.
Professionally trained
Our diamond cutting is carried out by our experienced technicians on our very own, state of the art CNC Lathe.
Quality guaranteed
We believe that quality is paramount so we make sure that our technicians are highly trained to guarantee that the paint on your wheels will not flake or peel off. We offer a 3 year paintwork guarantee *excluding diamond cut alloy wheels.
Professionally insured
We carry employers liability insurance for £10,000,000 along with CCTV and a high security alarm system for peace of mind that you will be leaving your vehicle in safe hands.
0
+
YEARS OF TEAM EXPERTISE
0
+
WHEELS REFURBISHED EVERY YEAR
"Just had my M3 wheels refurbished, and oh my god what a difference… they look like new!!! I would definitely recommend them."
"Dropped off my Porsche on Wednesday and it was ready to collect this morning. Over the moon with the service. Would definitely use again."
"Had my diamond cut A3 wheels refurbished, look as good as new. Would definitely recommend."
"These guys are first class. Very knowledgable, very helpful. All 4 wheels back to showroom condition, if not better with a new colour. Couldn't be happier. Thanks guys."
"Really glad I chose Paint it for the refurbishment on my Mercedes, the guys really know their stuff and kept me informed through the whole process. Thanks again guys and no doubt I will be back."
"Had my Audi TT wheel done in gloss black and my calipers respray in red as were in a bad way! They have done a great job on them and look brand new. Well worth the money, excellent job, would highly recommend. This is the 2nd time I've used them and will defo be taking…
"Fantastic job on my AM DB9 wheels, they now look as new again. Also the guys took great care not to damage the pressure sensors which were all correctly reinstalled and new tyres fitted professionally. Recommended."
"Had one of my 19″ Audi rims refurbished and finished off in gloss black with a sparkle… It looks amazing. Well done guys."
"I had my 12 year old alloy wheels refurbished last week and I was really impressed with the outcome. Great job at a good price."
"Had terrible damage on Range Rover Diamond cut alloys. The repair done by Paint It was brilliant and staff are beyond helpful. Thank you guys really happy."
"Brilliant service from very helpful informative guys. The end results are amazing! I recommend themevery time, wouldn't go anywhere else!"
"I have just collected my Audi. Had all 4 alloys refurbed, including brake calipers and hubs re painted. Totally impressed with the superb finish, looks better than the factory finish! Adam and Ben very helpful through the whole process. If you are considering getting your wheels done, try these guys first… Would highly recommend. Thanks…
"Found a set of Authentic AMG wheels and had these boys refurb them from what was a horrific quality paint job and tonnes of corrosion… Amazing work!"
"One word WOW Paint IT powder coated my Mercedes wheels and they look amazing spoke about colour and went with a Mercedes anthracite grey and what a great choice it has made my car look stunning would recommend this company and i am in the trade 10/10 thank you"
"Fantastic help. Had a crack in my wheel and they sorted it out and the beading on my wheel. Heros!"
"Over the past few years I've had 2 sets of wheels repainted here as well brake calipers painted. Tyres are removed, the existing paint completely stripped, scuffs repaired and then powder coated providing an excellent, durable finish. Tyres are refitted and balanced."
"Had my Toyota wheels refurbed here, they did a steller job on them, would highly recommend."
"Needed a Set of Skoda VRS wheels powder coating in gloss black, This firm was fast and provided an excellent service. My wheels look like New, Well done everybody at Paint it. Highly recommend!"
"Excellent finish on my alloys, they were alittle tired and had slight curbing damage but they look as good as new! fair price and brilliant customer service."
"I have used Paint It in Billericay for Wheel refurbishment for several years and have always been very pleased with the results. Took a car there this week for wheel refurbishment and am very please with the results, happy to recommend and continue using."
"The best wheel refurbishment company around. I've had numerous wheels repaired/refurbished here and always come out like new."
"Simply the best, alloys look better than when I bought the car and as if they are straight out the factory, great service I wouldn't go anywhere else."
"Totally blown away with the work done on my wheels. Had them diamond cut powder coated and the callipers and hubs painted. Staff were great, helpful and offered great advice and a good price. Would recommend them to anyone."
Frequently asked questions
Questions? Call us on 01277 634968 for further help & advice
Book your wheel repair today
Why choose Essex Wheel Refurbishment
… because we're pretty good at what we do …
Based in Billericay with customers across Essex, including: Basildon, Benfleet, Braintree, Brentwood, Chelmsford, Clacton, Colchester, Epping, Harlow, Rayleigh, Romford, Southend, Wickford.
• Eco-friendly chemical stripping
• Shot blasting
• Powder coating
• Crack repairs and aluminium welding
• Diamond cutting
• Flat spots from potholes
• Split or bent rims
01277 634968
Unit 13 Ardley Works, London Road, Billericay, Essex CM12 9HP
Registered in England No: 09491100.